So I think I'm like, the last person ever to get this set of plushes but OMG SO CUTE!!!! I'm super excited to have this set, it's so super adorable and I love their little costumes! I remember the first time I saw pictures of this plush I literally busted out laughing at poor little Kiiroitori! He can't see! Hahahhah! How hilarious.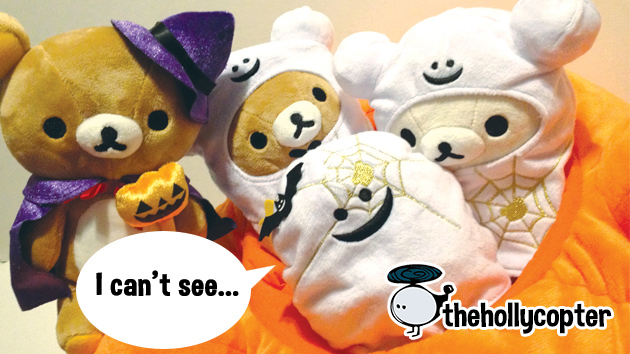 Also included in the picture is the Rilakkuma wizard plush I recently got! I love him!
With their costumes on….bahahahhah still funny.
"FINALLY I CAN SEE!"
I just love the costumes underneath, how cute are the PUMPKIN PANTIES?!?!?!?! I WANT THEM!
Of course I couldn't resist.
I didn't get a good pic of the front cause I kind of forgot, but the back is super pretty!
Here is the video: