At first I didn't like Taeyangs. They seems a bit too feminine for me, especially the ones with lots of makeup.
BUT I decided I wanted one, so after scouring the internet I found Taeyang Batman, who has minimal makeup and more manly (not long, or weird colored) hair!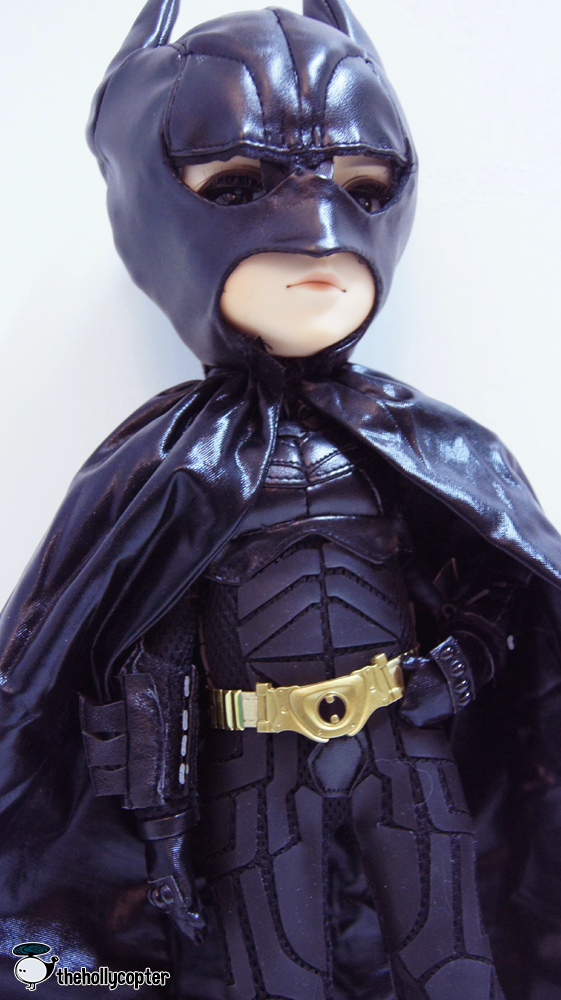 He's so cool! He came in this really sweet Batman outfit that is SUPER detailed. It has a mesh undersuit with rubber details, gloves, arm hook things, his awesome cape, boots and mask! I'm quite impressed with his outfit.
I didn't keep him in his suit for long, I just wanted him for his body (I'm shallow like that!)
After stripping him of his outfit, de-crunching his hair and dressing him up…
TA-DA! I dressed him in a combination of clothes from a Justin Bieber doll, One Direction dolls and a James Dean doll. I find that the celebrity dolls have a bit nicer clothes than the Ken clothes, but maybe I just haven't found that much. I used some fabric softener in water to soften his hair and did my best to style it. I like it for now and will hold off on re-wigging him for now. I've named him Colt!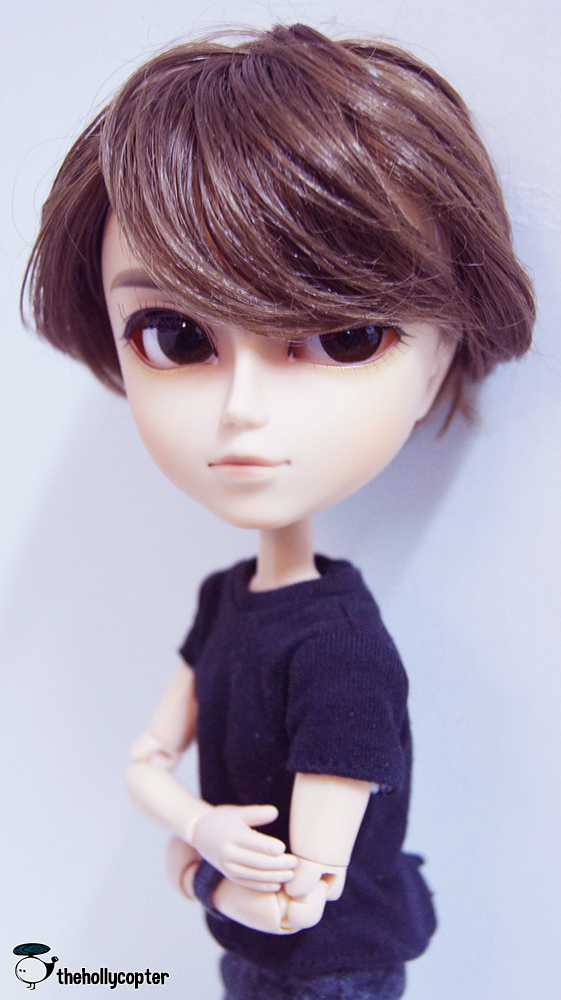 The only thing I had an issue with is his STUPID LIMBS kept falling off! His arm joint is completely broken and his hands and feet won't stay in well. I'm going to have get him a new body, which isn't too bad, I'm just disappointed that a doll that cost such a pretty penny isn't more durable!
For now, Colt is courting Sophie until I get Pullip Io which I plan to make Colt's girlfriend. So Sophie is the stand-in for now, and she doesn't seem to mind 🙂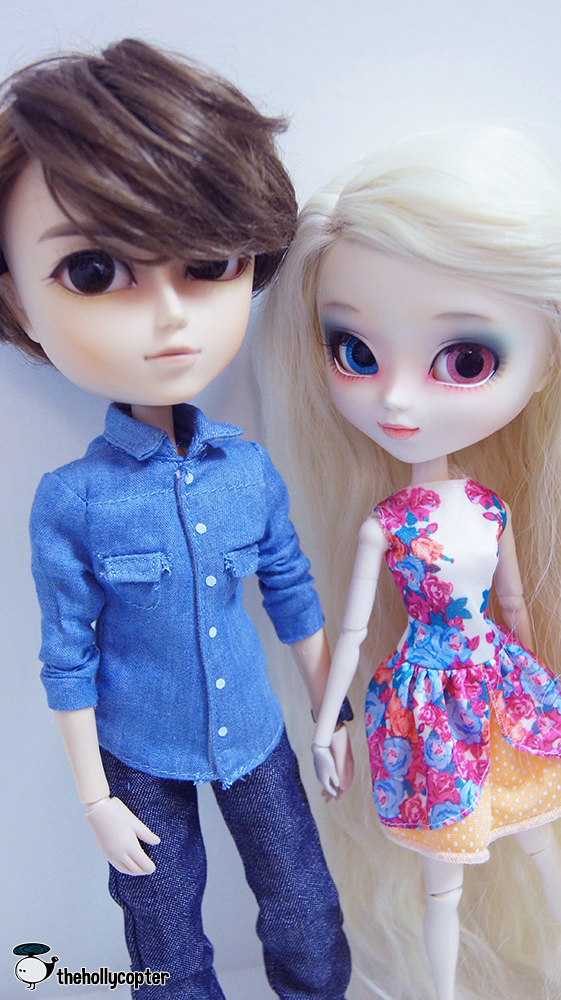 So overall I'm really happy with him, I wish his body didn't fall apart, but I like his face and am so happy with his manliness! Lol!